GET PAID!

An Amazon #1 Best Seller
Discover all the easy ways to get your invoices paid fast.
5 Simple steps to getting paid on time, every time.
I've owned and managed a successful small business for many years. In my book GET PAID! I demystify how I got my customers to pay on time just with efficient invoicing and customer service.
Here are the 5 steps I cover in my book
How to set up for collections success.
How to feel 100% confident asking for payment.
How to minimise problems that cause payment delays – "the insider secret".
Exactly what to say, when and to whom.
How to spot RED FLAGS and what to do about them.
My simple method proves that customers most certainly do, and most certainly will pay on time (and even early) when they are asked for payment politely at the right time.
Purchase on Amazon
Download a preview
I am on the Board of 12 SME businesses and advise many others. One of the most significant barriers to growth and sustainability, is cash flow management.
GET PAID! should be compulsory reading for all business owners. Training customers, technology, collection tactics, controlling the process and early warning signs, are just the beginning…
It's easy to follow, makes perfect sense and contains a litany of practical advice. Well done Jan. Business needs this book
Greg Savage


Recruitment Business Growth: Board Advisory, Consulting, Investment, Keynote Speaker
Does this sound like your business?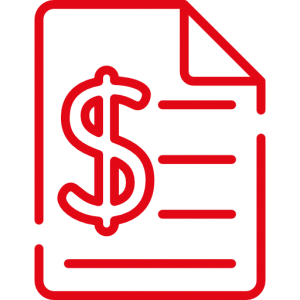 Overdue invoices
Does your business have heaps of overdue invoices?
Late paying customers
Customers paying when they want to pay and not when you want them to?
Cashflow worries
Worried about running out of cash? Struggling to pay suppliers, staff and yourself?
It's time for you to take action!
I was the same and almost lost my business because customers weren't paying my invoices. If customers are paying you late too, I wrote this book especially for you. Download your 2 FREE chapters and the Table of Contents and start to get paid…right now!
"Since implementing the first step of GET PAID! we have better control of our cash flow…we can concentrate on growing the business rather than being distracted chasing payments"
Sharon Austin


Director, Intelligent Recruitment
"Jan Reeves really knows this stuff…we immediately applied and brought in close to $50k in the following week"
Glen Carlson


Director, Dent Global
Are you ready to get paid faster, and streamline your collections process?
"Through my 27-year career, my biggest stress has been getting invoices paid.
I often looked for help and advice. It wasn't there. Eventually I took an MBA then PhD to learn how to collect my debts quicker.
Then along comes Jan with GET PAID! whichcontains everything (and more) I spent 27 years learning.
I love how it is simply laid out, yet highly informative. Every business person should have GET PAID! on their desk."
Ashley Smith


MBA FCCA FCICM FRSA