There are two types of businesses…
Those that don't know how to get customers to pay their invoices on time – so they fail
Those who do know how to get their invoices paid on time – so they thrive!
If you're

type 2

, you're like me – and I can show you how I did it.
Are you ready to get ahead of your competitors?
Learn how to get your invoices paid In 30 days or less AND keep customers for life.
Enter your info to get your FREE 5-Step "GET PAID!" Cheat Sheet
So how do you get customers to pay on time, every time?
Doing nothing, except waiting for customers to pay, is the worst thing you can do…
Taking control of your money without upsetting your customer relationships is key.
In the GET PAID! Masterclass, you'll discover exactly what to do, and exactly what to say and when to say it, to make sure you get paid on time and never lose a customer, just like I did.
What's included in the MasterClass?
Practical and simple steps

to start getting your invoices paid right now!
A different approach
Business and financial advisers are good at telling business owners how important it is to have strong cash flow, but they rarely give the practical steps on how to actually get there.
And unfortunately, most of what's available to read in books or articles, or at expensive workshops is dry, boring and seriously old-fashioned.
How I always get paid on time
After a scary time, when my biggest customer couldn't pay, and I almost went broke, I created a simple 5-step process to make sure all our customers paid on time in future.
As a result, cash flow was always strong, and the business grew to a $12m turnover. I never had to borrow a cent, never lost a customer, sold the business 15 years later and retired to France.
My GET PAID! Masterclass
Selling my business and retiring to France made me the envy of my business owner friends.
They all wanted to know the secret to getting their invoices paid fast and strong cash flow. So I decided to share my 5-step GET PAID! process in a Masterclass to help all small business owners everywhere get paid fast.
"60% of invoices are paid late, and 44% of businesses have to close their doors every year, just because they run out of cash." 
– Xero
I've helped 100's of businesses

with getting paid on time, and improving their cashflow…
"Jan Reeves really knows this stuff…she shared 3 tips …that we immediately applied, and brought in close to $50k in the following week."
Glen Carlson


Director, Dent Global
"I had terrible cash-flow with some debtors 3 months overdue. I couldn't even pay myself a wage. Through implementing the principles of Jan's GET PAID! Masterclass I now have all my invoices paid on time and excellent relationships with my customers…"
Emma Small


Occupational Services Pty Ltd, Dubbo
"I learnt some really good ways to ask clients something I've struggled with previously – so that's awesome … Jan shows you so many practical little changes you can make that transform getting paid into a breeze!"
Mykaela Robertson


Fox Group, Tuggerah
"Sometimes it's just a reminder of the simplest of things, but in the end it all connects and helps us get paid faster. Thank you for developing your Masterclass."
Sijan Shrestha


Amana Accounts, Melbourne
"Had another success! Payment of £6000 from another large company! It feels so good knowing I have a system to make sure I do everything the correct way to get paid fast. Great Masterclass. I'm enjoying getting friendly with accounts people 😁 Thanks again!"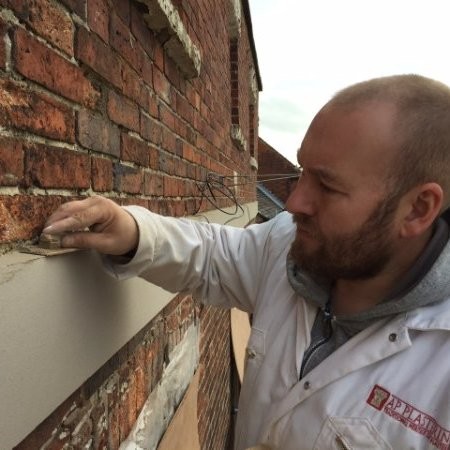 Adrian Pope


A P Plastering
Are you ready to start getting paid on time?
I'll show you exactly what to say and when to say it, to make sure you get paid on time and never lose a customer